Legal Office Hours
Need legal advice for your startup or business? Get qualified insight on starting and running a business or startup from some of San Diego's best business lawyers. 
Featured Law Firm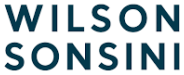 Wilson Sonsini Goodrich & Rosati (WSGR) is the premier legal advisor to technology, life sciences, and growth enterprises worldwide, as well as the venture firms, private equity firms, and investment banks that finance them. They represent companies from entrepreneurial start-ups to multibillion-dollar global corporations at every stage of development. The firm's attorneys collaborate across a comprehensive range of practice areas and industry groups to help the management, boards of directors, shareholders, and in-house counsel of our clients address their most pressing challenges and pursue their most promising opportunities.
The firm is nationally recognized for providing high-quality services to address the legal solutions required by its enterprise and financial institution clients. Our services include corporate law and governance, public and private offerings of equity and debt securities, mergers and acquisitions, securities class action litigation, intellectual property litigation, antitrust counseling and litigation, joint ventures and strategic alliances, technology licensing and other intellectual property transactions, tax, and employee benefits and employment law, among other areas.
Be sure to book an appointment one week in advance. 
Check out the Office Hours with Law Firm Wilson Sonsini on the following dates. Please book an appointment one week in advance.
| | |
| --- | --- |
| August 17, 2023 | 9 – 11 a.m. |
| September 21, 2023 | 9 – 11 a.m. |
| October 19, 2023 | 9 – 11 a.m. |
| November 16, 2023 | 9 – 11 a.m. |
| December 14, 2023 | 9 – 11 a.m. |
| January 18, 2024 | 9 – 11 a.m. |
| February 15, 2024 | 9 – 11 a.m. |
| March 21, 2024 | 9 – 11 a.m. |
| April 18, 2024 | 9 – 11 a.m. |
| May 16, 2024 | 9 – 11 a.m. |
| June 20, 2024 | 9 – 11 a.m. |
| July 18, 2024 | 9 – 11 a.m. |
| August 15, 2024 | 9 – 11 a.m. |