Entrepreneurs-in-Residence
Launched in 2015, this campus-wide resource is designed to support research-based entrepreneurship. Inventors and student entrepreneurs can get expert guidance on early-stage technologies, commercialization strategies, and startup creation. With years of industry experience, EIRs are available to help define the market case, build business models, advise on fundraising, and solve other common challenges.
We strive to curate cohorts that are representative of the diverse communities that they support and engage with. Improving outcomes with and enhancing access for entrepreneurs and innovators from historically marginalized communities is paramount to the success of the EIR program and ultimately to the mission of OIC at UC San Diego. For more information, visit Equity, Diversity, and Inclusion in Research Affairs.
Learn more about our latest EIR cohort (PDF).
Read all about this EIR cohort in our Blog. 
2022-2023 EIR Profiles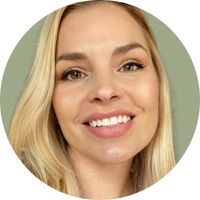 Alyssa Bucholz Neely
abucholz@ucsd.edu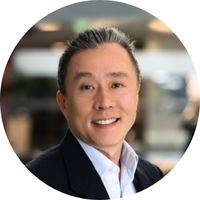 Benson Lam
bel009@ucsd.edu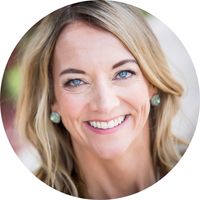 Stephanie Allen
s9allen@ucsd.edu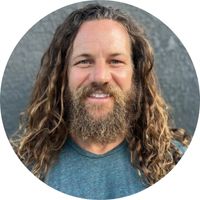 Todd Clever
tclever@ucsd.edu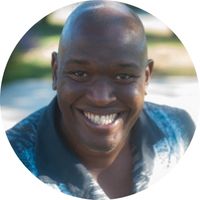 Tyrone Grandison
trgrandison@ucsd.edu
Have a special interest in National Security?

Learn more about our National Security Entrepreneurs-in-Residence.
Active EIR Emeriti
These EIRs are listed because they remain active and available for contact from UC San Diego Entrepreneurs and Innovation centers. Please reach out directly and contact eirprogram@ucsd.edu if you encounter any technical issues with email bounce back. Click on their photos to connect on Linkedin!
2020 EIR Emeriti Profiles: Download PDF Here
Open Call for 2023-24 EIR program
UC San Diego invites inquiries for the 2023-24 Entrepreneur-In-Residence program. We're looking for enthusiastic, successful entrepreneurs to help our students and faculty develop their ideas, advise teams on the road ahead, and potentially find your next company. 
Each year, we anticipate opportunities for 5-10 entrepreneurs from September through July for that particular academic year. Successful EIRs must be able to commit time, energy, and advising insight to teams within our innovation ecosystem. In practice, this can mean spending time at office hours to meet with entrepreneurs or inventors, speaking at events, serving as a judge for competitions, or lecturing for certificate or bootcamp courses. The fact is that this is an open-ended approach for EIRs with well defined outcomes - the formation of start-ups at UC San Diego.
The EIR program is designed to accelerate new venture creation in San Diego. This is a hands-on program that partners alumni and other seasoned entrepreneurs with campus innovators to develop new startups.
EIRs have access to a portfolio of high-potential opportunities, resources, people and programs. You'll have significant autonomy to develop commercialization strategies, consult with campus innovators, and contribute to the entrepreneurial culture. Depending on your interests, you might:
guide early-stage entrepreneurs and researchers
hold office hours
participate in demo days, programs and events
make professional connections
serve as a guest lecturer
act as an advocate for UC San Diego entrepreneurship
EIRs will be asked to report quarterly on the progress of opportunities, engagement with campus resources, and other community-building activities. You'll also engage with fellow EIRs and campus innovation leaders as a domain expert.
We're looking for experienced entrepreneurs who are excited about the energy on campus. Ideal candidates will be driven to identify and solve problems independently, with a demonstrated ability to work with students and/or researchers--particularly engineers, scientists and healthcare professionals. Typically, you've played a key role in starting one or more companies and been intimately involved in raising series A funds and beyond.
Success in this program is measured by the number of technologies evaluated, new companies formed, funds raised, teams advised, and introductions made, in addition to community engagement.
Those selected will be expected to:
comply with university IP and conflict-of-interest policies (you may not enter into direct fee-based arrangements with campus companies during your residency)
submit quarterly updates on activities
Agree to the expectations of the program and the innovator's agreement
EIRs are asked to sign an agreement and to acknowledge the program expectations with signature. Given the open approach and individualized structure of the program, these documents enable a freer flow of information among our EIRs, teams, faculty, and students.
As long as you are able to spend regular time on campus, San Diego residency is not required.
Medical Device Technology
Drug or Therapeutic Development
Energy, Transporation & Smart Cities
Blue Technology (Marine, Oceans, Rivers, etc)
Defense: Dual-Use Technologies
Social Impact (Education, Political Science & the Arts)
Software Engineering and Applications
Life Sciences (Biome, Biologics, Food & Nutriceuticals)
Pitch, Media & Product Development
Agriculture & Environmental
Other - as needs and fit appropriate
You'll also receive an initial campus orientation, access to licensing staff and invention portfolios, and introductions to university resources, entrepreneurs, and researchers. Other perks include free access to special events, invitations to private industry/university functions, and inclusion on university-wide committees for advancing the development of the innovation ecosystem.
We find that many entrepreneurs don't want a lot of hand-holding, but we'll be here to make your life easier however we can! This also includes a special permit addition for your purchased parking pass that allows greater access to campus on official university business.
We value all experience but prioritize substantial entrepreneurial experience, relevant industry knowledge, ability to communicate, leadership, and understanding of university systems and culture. If you have not already, please fill out the interest from or copy and paste this link: 
https://forms.gle/Z8kSkZswMdymdkzm6.
Expressions of interest are invited by August. To help us understand your background, we welcome hearing about past company successes, fundraising, and any experience with mentoring or education.
We'll follow up with select candidates in July. For questions, please contact eirprogram@ucsd.edu.
EIRs enjoy meeting UC San Diego inventors and learning about technologies at all stages of development. Faculty, researchers, postdocs, students, and staff are invited to schedule introductory conversations. For questions about the program, or to schedule a meeting, contact eirprogram@ucsd.edu.
The National Security Entrepreneurs in Residence (NS-EIR) was launched in May 2022 to expand the current EIR Program to entrepreneurs with National Security experience. Each participant was selected based on their experience in the National Security sector, professional network, technical expertise, and current leadership role in the commercial sector. Learn more about the NS-EIR focus.