Small Business Innovation Research (SBIR)
What is SBIR?

The Small Business Innovation Research (SBIR) program is a highly competitive program that encourages domestic small businesses to engage in Federal Research/Research and Development (R/R&D) that has the potential for commercialization. Through a competitive awards-based program, SBIR enables small businesses to explore their technological potential and provides the incentive to profit from its commercialization. By including qualified small businesses in the nation's R&D arena, high-tech innovation is stimulated and the United States gains entrepreneurial spirit as it meets its specific research and development needs.
SBIR Mission & Goals
The mission of the SBIR program is to support scientific excellence and technological innovation through the investment of Federal research funds in critical American priorities to build a strong national economy.
The program's goals are four-fold:
Stimulate technological innovation.
Meet Federal research and development needs.
Foster and encourage participation in innovation and entrepreneurship by women and socially or economically disadvantaged persons.
Increase private-sector commercialization of innovations derived from Federal research and development funding.
Support in developing an application
Take your SBIR idea to the Brink
6 Workshop Series in collaboration with University of San Diego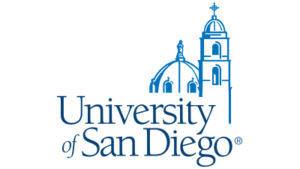 A roll up your sleeves – open your computer - pull out your pen and paper and get writing in a collaborative environment and with an experienced team. This is a hands-on series of workshops where you will actively write your SBIR with a team of experiences experts to help you along the way.
Winning an SBIR is an excellent way to launch your company. Investors are more inclined to invest when they see the NIH, NSF or other agencies are willing to fund your work. These workshops will offer a step by step guide and timeline to write a successful SBIR.
DEADLINE TO REGISTER: 2/5
This program consists of 6 virtual modules that take place online, weekly, 4:00pm - 6:30pm. Each individual workshop focuses on a specific section of your SBIR application and at the end of the program, you will have a complete application.
2/8/21 - Introduction to finding the right funding opportunities

2/15/21 - Registration, review instructions, and begin writing
2/22/21 - Specific Aims, Team, Budget, and Letters of Intent

3/1/21 - Presentations and Q&A
3/8/21 - Work plan, Innovation and Impact, Biosketches
3/15/21 - Research Plan and Budget
3/22/21 - Review Research Plan - Begin Commercialization Plan
3/29/21 - Presentations and Q&A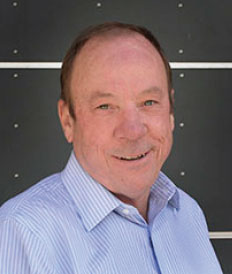 Curt Becker
The Brink Consultant
A member of the founding team of Applied Biosystems and  Molecular Assemblies, Curt has propelled life science innovation both on and off the bench not only as a highly accomplished scientist but also as an entrepreneurial global business leader. He holds a BS in Organic Chemistry from Colorado State University.
Dr. Martin Kleckner, III
The Brink Consultant
In addition to advising Fortune 100/500 corporations throughout the Americas, Europe, and Asia such as General Electric, Roche and Toshiba, Martin is an NSF I-Corps faculty member whose guidance has merited $30M in federal funding. He holds a Ph.D. and Masters from the University of California, Riverside, and an MBA from the University of California, Los Angeles.
These workshops will focus primarily on NIH and to some extent NSF Phase I applications. As all the various government agencies have their own administrative requirements for SBIRs, good grantsmanship is the key to success. Those applying to other departments are welcome to join.
This program is being run in partnership with the The Brink. The Brink is a Small Business Development Center (SDBC) at the Univeristy of San Diego.  Your application for this program will be processed through the Small Business Development Center site.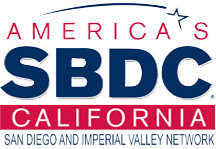 This is a hands-on program with a team of experts dedicated to helping you successfully secure SBIR funding.  To make this possible, a fee of $350.00 is charged per company applying.
What happens if you don't secure funding with your first submission?
No problem! Most companies don't receive funding the first time they submit.  The $350 registration fee is one time only. If you don't receive funding, the team will continue to support you and help you refine your application until you receive SBIR funds at no additional cost.