Do you have an innovation? Looking to commercialize the results of your research? 
The Office of Innovation and Commercialization (OIC) has an experienced team that will guide you through the process of taking your innovation to the next level. Our office aims to help researchers disclose, patent/protect and learn about the best practices for managing intellectual property. Our mission is to accelerate the commercialization of UC San Diego innovations and contribute to a sustainable society by empowering a diverse entrepreneurial culture on campus and strengthening a dynamic innovation ecosystem. Our professional staff will evaluate your innovation and provide you with a roadmap to commercialization. Contact our office today to get started.
OIC assists UC San Diego researchers throughout the entire innovation and commercialization cycle!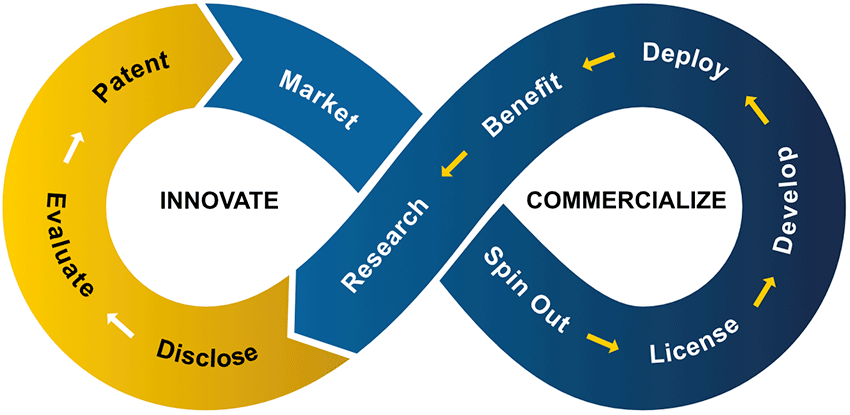 Our Disclosure & Patent Data 
UC San Diego has robust innovation disclosure and patenting activity. See how we can help you!
Ready to disclose?
Get started and submit your disclosure. Once you submit, we will be able to get in touch with you directly.
Have a question?
Get answers to your questions and guidance on the challenges you're facing from someone in our office today.