Making the Leap to Target Cancer Through Partnership
September 26, 2022
By: Douglas Bonilla
How partnering with Poseidon Innovation led to newly discovered compounds that target the aberrant gene expression of cancer cells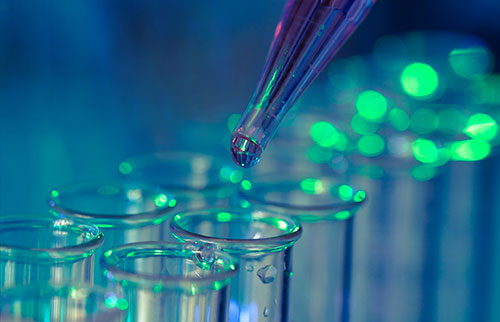 Poseidon Innovation, a drug development collaboration program between UC San Diego and Deerfield Management, recently announced the development of compounds that potently and selectively target the aberrant gene expression of cancer cells.
The collaboration developed a novel class of compound molecules that kill certain types of leukemia cells in animal models of disease and are being evaluated in safety studies to support their testing in the clinic. A new company has been formed around this technology.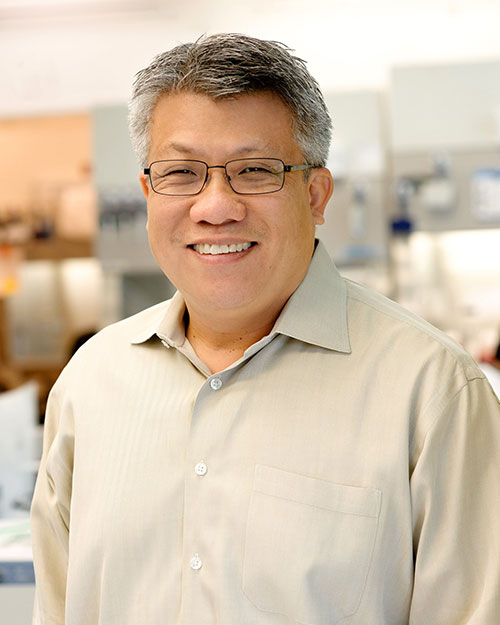 The principal investigator and scientific founder of this program, Dr. Andrew Shiau, is a Professor of Practice in Cell and Developmental Biology at UC San Diego and Director of the Small Molecule Discovery Program for the Ludwig Institute for Cancer Research.
"Academic drug discovery remains a vital component of the development of new therapies that enhance and improve human health," said Michael Foley, Ph.D., CEO of Deerfield Discovery and Development at Deerfield. "Through our collaboration with UC San Diego, we have seen that the funding gap known as the "Valley of Death" can be bridged. Deerfield is thrilled about Poseidon Innovation's first project advancing the drug to Investigational New Drug (IND)-enabling studies."
"The dynamic ecosystem in San Diego and cross-institutional relationships with key partners at the Ludwig Cancer Research Institute made this novel effort possible," said Christine Brideau, Deerfield Discovery and Development In Vitro Pharmacology Vice President. "We look forward to continuing the project's evolution to ensure safe study in humans."
"My team and I have been incredibly grateful for the opportunity to work with Poseidon Innovation and Deerfield. Their support has enabled us to develop a potentially new class of cancer medicines and meaningfully contribute to the shared mission of UC San Diego and Ludwig to translate insights from the bench into patient benefit," said Dr. Andrew Shiau.
Associate Vice Chancellor for the Office of Innovation and Commercialization Paul Roben, added, "We are excited that Dr. Shiau's program has progressed favorably and believe that the recent formation of a company around his technology is a testament to the benefits of the program, UC San Diego, Ludwig, and especially Dr. Shiau. It reflects the importance and pre-eminent nature of research that happens at our closest partner institutions."
Through Deerfield's multi-million dollar commitment to Poseidon Innovation, the drug development program was established in 2018 to address the so-called "Valley of Death," the chasm that exists between developing fundamental research discoveries and launching marketable new therapeutics, an enormous challenge for biomedical science.
Learn more about Poseidon Innovation's impact on the future of drug development.
About Deerfield Management
Deerfield Management is an investment management firm committed to advancing healthcare through investment, information and philanthropy. The firm works across the healthcare ecosystem to connect people, capital, ideas and technology in bold, collaborative and inclusive ways.