Entrepreneurial Ethos: Breaking the Digital Divide with mohuman Founder Nishal Mohan
January 25, 2021
Empowering underserved individuals and families, mohuman is a technology driven nonprofit that helps access digital services to improve their lives, supporting digital equity for all.
The face of digital inequities is shifting. The most digitally underserved people are no longer only in rural areas. They are in low income neighborhoods and increasingly cities. mohuman is at the forefront of a growing movement to ensure that children and families in low income communities have the digital resources they need to thrive and realize their full potential.
"I really want to show and prove to the world that you don't have to be Bill Gates or Elon Musk to have real impact," said Mohan. "I hope that my work can inspire others to be brave and to try."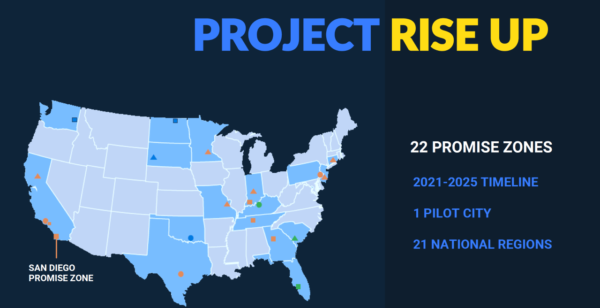 Driving the transfer of power and resources to digitally underserved people through access to the internet and digital services for school, work, health, fun, and government engagement, mohuman is going beyond digital equity to community economic empowerment with their biggest project yet: Project Rise Up.
As an Entrepreneur-in-Residence at UC San Diego, Mohan is motivated by measurable impact and thrives on collaborations with others who lead inclusive movements for a better quality of life for all. He is a scientist, technologist, and policy architect committed to creating a more equitable world for all. 
Read more on his entrepreneurial journey below.
You founded mohuman, an organization that values inclusive empathetic practice of science committed to creating a more equitable world for all. Please share about your current challenges and vision for success?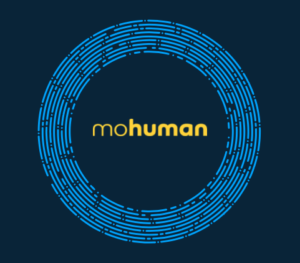 I was born in South America in a little village called Adelphi Village in Guyana, South America without electricity or indoor plumbing. I worked my first 16 years across Caribbean and third world countries. I came to the US and was enabled by access to the internet and technology, to get a doctorate from Princeton University and affect national policy changes though various nonprofits and the US government at the  National Science Foundation
mohuman is about helping people and communities to become digitally resilient by working with communities to co-develop solutions to their problems - working with people, not at them. In my career, I found that all next generation technologies catered to the upper half of the digital equity curve. Given the challenges I experienced to be empowered by technology, I wanted others to have an easier time than I did. My vision is to help revitalize the American economy by hacking systemic inequities though digital resilience of digitally underserved communities in US Promise Zones.
What are some of the greatest challenges in realizing equitable impact in the digital space?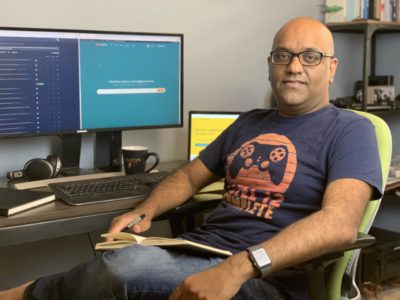 Digital inequities have existed for a long time but COVID-19 really amplified the impact and awareness of the consequences. People who weren't digitally prepared lost jobs, education, and even their lives. Affordable internet is one of the biggest challenges as it unlocks the path to digital independence. Federal and local lawmakers and funding usually support monopolies of big internet service providers that have redlined low income and communities of color to not put enough resources into infrastructure and affordable internet access for those communities.
Another major challenge is that technologies both in academia and industry are developed and companies are formed without working with the communities they plan to serve. We need to define people's actual problems with them for real world, long term impact. At mohuman, we are creating and inspiring alternative models, ones that are cooperative, community-driven and owned that can bring quick and affordable next-gen internet access and digital services while driving policy changes by mobilizing communities.
More locally, what do you believe San Diego can do to effectively address the digital divide and empower those who are digitally underserved? Any hopeful predictions for the road ahead?
I am eager to work with UC San Diego on the new building downtown, the "U." This is right next to the Promise Zone, a 6.4-square-mile targeted area that spans East Village and Barrio Logan east to Encanto and Emerald Hills and is home to the City's most disadvantaged and underserved communities. I am working with Ramesh Rao, Director of the Qualcomm Institute to develop new models that catalyze digital resilience in the Promise Zone.
UC San Diego is the ultimate research and technology parter, while mohuman mobilizes community orgs and residents to codevelop and activate change and adoption. This brand new model leverages universities, nonprofits and a co-operative community for social impact.
I am eager to work with other centers on campus, including CWC to expand the work and pilot. Uniting these institutes is the goal, co-developing technologies that are going to be successful to bridge the gaps. We need to build the trust of the community first to be truly successful.
In the entrepreneurial ecosystem, where do you believe the role of empathy can have the greatest impact – and how can we measure it?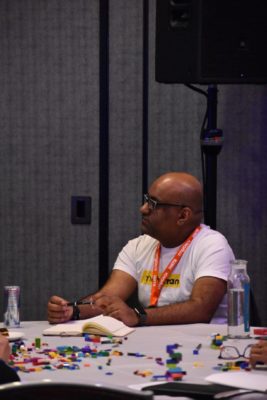 Empathy is a great drive to solve problems as an entrepreneur. However, empathizing with someone versus understanding what they are experiencing is different. We need to figure out what works best for the community and people themselves. Empathy is merely the on ramp to solving people's problems.
The true measure of success for a company should be around how it impacts the people.  We need to measure success with the people - how has it helped them in their lives. At mohuman, we develop a baseline analysis and track progress together over time, bringing ideas to other companies for creating real impact.
"We need to figure out what works best for the community themselves. Empathy is merely the on ramp to solving people's problems."
Describe and share one of the most valuable lessons gained from a mentor in your journey?
Mentors are incredibly important to have. I wish I had this advice five or ten years ago. Mei Lin Fung, MBA and co-founder of People Centered Internet gave me this advice - "I want you to think a little bigger. Think about activating networks of people."  That really stuck with me. 
It pushes me and my team to think bigger, activating networks of people for impact. It really resonates with people.
What interested you in sharing your passion as an Entrepreneur in Residence at UC San Diego?
I want to mobilize UC San Diego as a community itself - to impact the neighbors in the San Diego Promise Zone. We have people impacted by significant systemic inequities right next door. They need opportunities. We need solutions to their problems. 
We must try to make a difference. If someone from a tiny village in South American can hustle to have such an impact on the digital divide, anyone can. Last year the FCC awarded me the honor of being one of four individuals who help break the digital divide for the American People, as part of the Digital Opportunity Equity Recognition (DOER) Program. It was great external validation and still feels  unreal to me. 
"If someone from a tiny village can have such an impact on digital divide, anyone can. Last year the FCC awarded me for Americans helping to break the digital divide. It still feels unreal to me."
Want to join the movement? Do your part to help everyone rise up though digital resilience at mohuman.org or contact Mohan at nishal@mohuman.org.