Celebrating OIC EIR, Mentor, Board Member and Friend, George Eiskamp '03

Celebrating OIC EIR, Mentor, Board Member and Friend, George Eiskamp '03
November 2, 2021
By: Ananda Atwal

George will be forever in our hearts. His passion for helping student entrepreneurs was tenacious and unwavering.
Always willing to help others, George Eiskamp dedicated his time to mentoring student startups with The Basement at UC San Diego. George's passion for helping student entrepreneurs was tenacious and unwavering.
He joined The Basement in 2018 after attending a Basement event and learning about how The Basement supports student development beyond helping students build a business. George wanted to help aspiring entrepreneurs make their dreams of building a business into a reality while also helping them develop transferable skills.
As a serial entrepreneur and UC San Diego alum, George was committed to supporting student entrepreneurship at UC San Diego and became a member of the Executive Basement Board. During his board service, George helped to advise on strategic plans for The Basement, guide entrepreneurial programming, and grow mentorship. He tirelessly recruited new mentors to join The Basement, even convincing talented communications' expert and wife, Cami, to help.
George was deeply supportive of UC San Diego's startup ecosystem and also managed to find the time to serve as an Entrepreneur-in-Residence where he mentored startups from across the campus. George is a UC San Diego alum and earned a Master's degree in International Business and Economics from the school of Global Policy and Strategy in 2003.
George will forever be in our hearts. The students and staff who worked closely with George over the years will deeply miss him and his larger than life spirit for helping others. And while George found the time to help student startups at UC San Diego, his family, wife Cami and daughter, Sydney were his number one priority. He often brought both Cami and Sydney along to support student startups at pitch nights and whenever he could. Our thoughts and prayers are with his family and friends. George is survived by his wife Cami, and 11-year-old daughter, Sydney.
About George: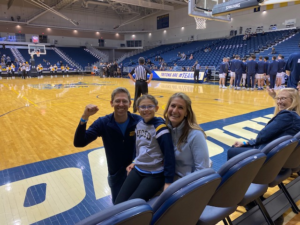 George Eiskamp was a people centric technology entrepreneur and business innovator. He helped companies and leaders think bigger, look at things differently and challenge conventional wisdom.
George brought several cutting-edge smart sensor systems to market in multiple industries. Including: electromagnetic sensors, machine learning signal processing, and underground imaging for the energy industry; computer vision for scofflaw detection; and real-time asset location management for hospitals.
He won numerous innovation and entrepreneurship awards, raised over $10M in angel financing with nationwide syndication, and negotiated exclusive licenses with some of the world's largest research institutions and Fortune 500. His connections to UC San Diego run deep. He is a UC San Diego alumnus, has raised venture capital from the Rady School of Business Venture Fund and supports UC San Diego entrepreneurs as an Executive Board Member and Mentor at UC San Diego's flagship incubator, The Basement.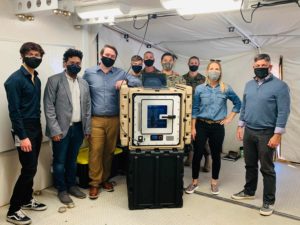 George and his cofounders built something new at Voltera Corporation. Their vision was to give extraordinary people, innovators and entrepreneurs an ecosystem to thrive personally and professionally. His main expertise for startups was figuring out the most important things to focus on, speeding up technology development and commercialization and team building.
In lieu of flowers or gifts George's family asks that you consider a donation to Zion National Park (bit.ly/Zion-Donation) or daughter Sydney's college fund (bit.ly/Sydney-529-Donation). Zion Park was George's happy place.