Translating Innovative Science into Transformational New Therapies with UC San Diego's Autobahn Labs Partnership
February 23, 2021
Realize the potential of your science. Transform scientific discoveries into medicine. Spark development of new therapies.
Autobahn Labs has partnered with UC San Diego to bring novel therapeutics to market, building new seed-stage companies out of early-stage research projects.
Autobahn Labs is a virtual incubator funded by Samsara BioCapital, Evotec SE, and KCK, Ltd. Their goal is to catalyze the translation of nascent academic projects into transformational new medicines. Agnostic to disease area and therapeutic modality, Autobahn leverages a deep network of vast therapeutic knowledge and drug discovery expertise, to diligence the technical, clinical, and commercial potential of the research. 
Once a promising project with therapeutic potential is identified, Autobahn Labs creates a jointly-owned new company with the investigator and invests up to $5M in cash or Evotec services to fund drug discovery, preclinical work, and additional experiments to de-risk the therapeutic hypothesis.
Read more on the intellectual, financial and physical capital that Autobahn Labs offers to quickly advance your next project into the clinic, from the visionary leaders themselves, Chief Scientific Officer Thomas Novak, PhD and Senior Vice President of Operations Michelle Kim-Danely, PhD.
What are you looking for regarding talent and innovation expertise, especially the effort to drive early-stage drug discovery and development at UC San Diego?
TN: Our focus is on finding early stage science - novel ideas that can lead to exciting new therapeutics for patients, so what we're looking for from your faculty is innovative ideas - cutting edge science that has not been tested in the clinic yet.  The ones that are lighting their own path. We are not hiring researchers to do lab work; they are our scientific partners. We are willing to start a project based on a good idea with a solid biological rationale and logical link to a clinical indication. Autobahn is willing to go in much earlier, and we can take chances on ideas and projects that haven't been de-risked enough for a typical VC. 
MKD: We are bringing a ton of expertise to the table and filling the gap in existing funding options for this type of program. Oftentimes PIs feel that if they want to create their own startup, they must have an entrepreneurial track record or industry experience. That's not required. We are looking for compelling biology with therapeutic potential, and to work with people that are smart and collaborative. Our focus is on the science and the innovative capacity of the program. We are less concerned about something clinic-ready, pretty, and tied up with a bow.

"...what we're looking from your faculty is innovative ideas – cutting edge science that has not been tested in clinics yet. The ones that are lighting their own path."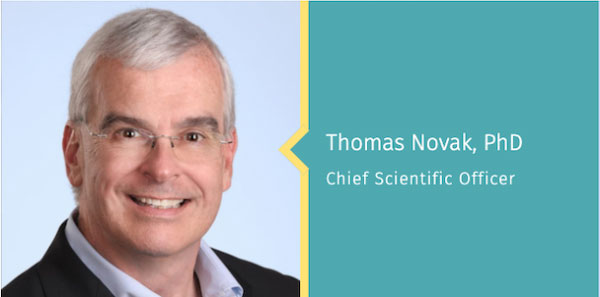 Collaboration is at the heart of this program - what do you think are the most significant benefits of this new partnership?
TN: We want to take advantage of what each group does best.   Many researchers have early stage ideas, but do not have the money, capability, experience, or resources to really explore it. That's all very specialized. We bring the financial and drug discovery capabilities, and an incredible opportunity to take advantage of Evotec's sophisticated drug discovery platform.   We are better working together than individually.
MKD:  One of the key benefits to the university and its faculty is that our evaluation process is very rigorous - taking technical and scientific aspects, the biological rationale, the clinical importance, feasibility, and commercial features into consideration, and marrying that with an investor perspective.  Normally projects at such an early stage don't get as comprehensive and deep of an analysis, and we are more than happy to share this feedback with your faculty.
This is really a mutually beneficial relationship, with fertile ground for cross-pollination. UC San Diego and the surrounding community offers a diverse scientific, technical, social, and economic background. That's how you attack important problems - by bringing different perspectives to the table.
We want to build these long-term partnerships, both with the university's tech transfer office and also individual faculty members. We are in it for the long run.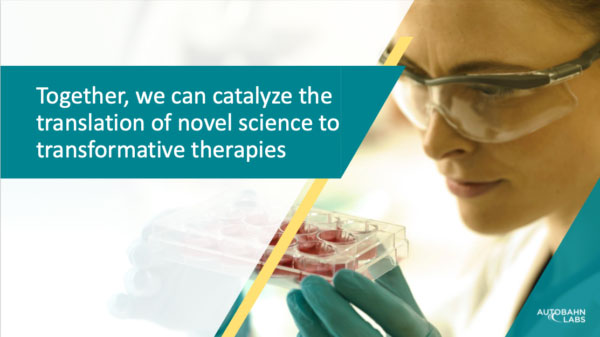 Describe a few key research areas that Autobahn Labs is most eager to collaborate with and what are your thoughts on the ideal ways to do so?
TN: We are agnostic to disease areas. We will entertain all therapeutic areas but are not interested in repurposing old drugs; we want to discover new ones. We don't want to restrict what we are going to hear because we have limited knowledge of where the next great drug will come from.  Instead, we ask a lot of questions during our decision-making process: What are the unmet needs of standard care, what's the size of the market, what is the intellectual property position of an inventor? We will take chances on projects that aren't well established but have promise to bring novel medicines into the clinic. 
MKD: While diagnostics, medical devices, and platform technologies are well-represented in UC San Diego research programs, we are focused solely on developing therapeutics -  In addition, we are trying to maximize our strengths, which mirror Evotec's excellence in small molecules, biologics, and nucleotide therapeutics, as well as iPSC-based screens since they are a key partner and will conduct a lot of actual work to develop and de-risk these programs.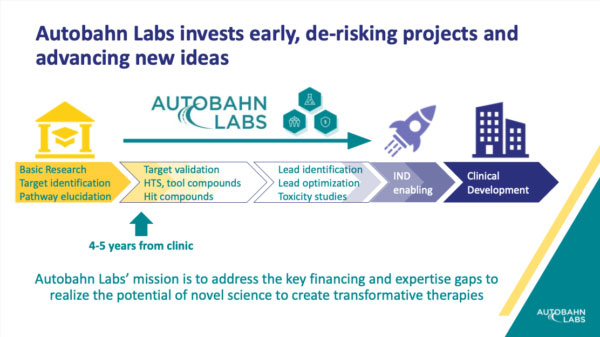 Regarding public-private partnerships, what do you see that sets UC San Diego apart with regards to innovation?
TN: UC San Diego is a large university with outstanding medical and biomedical faculty. It also has a very vibrant startup culture with faculty that understand what can be done, or can discuss with colleagues the ins and outs of doing a startup. They are less averse to talking to investors about their research.
MKD: UC San Diego is in a really unique position, particularly regarding the breadth of the research and expertise on campus. The campus has a great deal of collaborations, both internally and externally. Paul Roben, Associate Vice Chancellor of Innovation and Commercialization, has highlighted the great relationship that UC San Diego has with Salk Institute for Biological Sciences, Scripps Research, Sanford Burnham Prebys Medical Discovery Institute, etc.
At the end of the day, none of this can happen without great science.  It's humbling to speak with these incredibly brilliant scientists. We cannot wait to get started. This is the most fun time - when we get to learn about exciting science and build these new relationships.
"It's humbling to speak with these incredibly brilliant scientists. We cannot wait to get started. This is the most fun time – when we get to learn about exciting science and build these new relationships."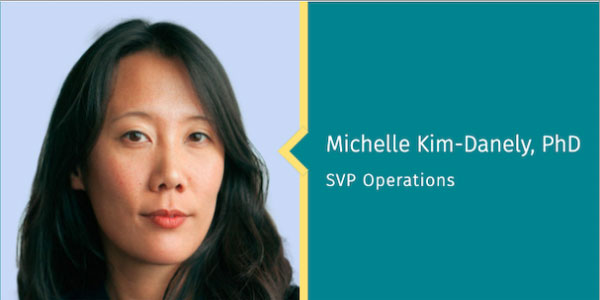 To learn more, visit www.autobahn-labs.com