2022 Awards Translate UC San Diego Technologies to Market
December 9, 2021
Accelerating Innovations to Market (AIM) Grants provide structured mentoring, resources, funding, and access to partners and investors to advance ideas from UC San Diego labs through feasibility projects and validation prototypes, and ultimately to scale.
Although vast and well resourced, the UC San Diego innovation ecosystem is also disparate and can be challenging to navigate for collaborators and innovators alike. AIM is a unique program at UC San Diego where in the tightly linked efforts between private and public resources manifest in a focused effort to advance novel technologies to market.
INDUSTRY PARTNERS - ACCESSING CORE OF INNOVATION
Industry partners offer invaluable insight into markets, investment readiness, business development, and an appreciation for efficiency that catalyzes innovation. Curated intellectual property experts from Mintz, scientists, and innovation leaders from Jazz Pharmaceuticals and EMD Serono help project teams realize a clearer pathway to market. Those perspectives coupled with laboratory insights from Agilent Technologies and Home Lab, and investment intelligence from DEERFIELD and General Inception make a significant difference in the trajectory of startups and the evolving culture of innovation at UC San Diego. Entrepreneurs In Residence from several cohort years also remain involved in the long-term support of teams from award to final report and beyond.
---
This year's awarded projects for the 2022 Accelerating Innovations to Market cycle showcased the breadth of UC San Diego's research enterprise and diverse talent. We are proud to announce the 2022's recipients: 
Protection Against Noise-Induced Hearing Loss; Small Molecule Therapy
Investigators: Rick Friedman & Ely Cheikh Boussaty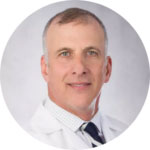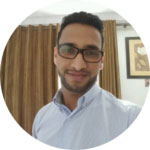 Domain: Therapeutics, Antibodies, & Small Molecules
NIHL is a huge unmet medical, public health need affecting over a billion people worldwide with an annual global cost of $750 billion. Its molecular mechanisms have remained elusive leading to a lack of a satisfactory solution. Our novel interdisciplinary approach combining medicinal chemistry, in vitro biochemistry, enzymology, X-ray crystallography, cell biology studies with in vivo studies provides a therapeutic solution to address NIHL by generating novel AMPK activators that achieve high concentrations in the inner ear. We are progressing to bring to market our patent-pending novel solution with dramatically improved bioavailability properties that show promise in treating NIHL.
Triton Catheter: A Real-Time Continuous Intravenous Anesthetic Concentration Monitor
Investigators: Preetham Suresh & Jerry Ingrande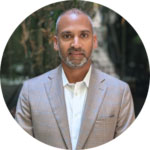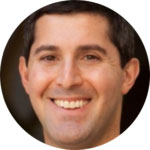 Domain: Medical Devices or Diagnostics Tools Artificial Intelligence & Digital Platforms for Healthcare & Diagnostics
Despite their shortcomings, inhaled anesthetics are used for the majority of the 40 million anesthetics delivered in the US because monitors exist to monitor the anesthetic concentration in patient's exhaled breath. Although intravenous (IV) anesthetics are preferable to inhaled agents for multiple reasons, similar monitors to measure IV anesthetics aren't available. This project uses artificial intelligence combined with nanosensors to monitor the concentration of IV anesthetics in real-time allowing for precision medication delivery. This technology would improve patient safety, allow for targeted individualized dosing of medication, and open the door to automated anesthetic delivery in the US.
Robotic Needle Insertion within Imaging Bores: Minimizing Repeat Procedures due to Insufficient Needle Insertion Accuracy
Investigators: Michael Yip, Alexander Norbash, & Dimitri Schreiber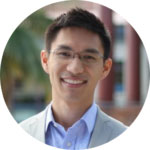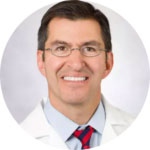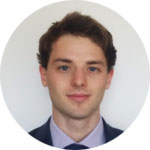 Domain: Medical Devices or Diagnostics Tools, A.I., Digital Platforms & Diagnostics
Computed Tomography (CT) guided biopsies and ablations frequently require multiple needle-insertions and repeat procedures, increasing patient risks, costs, and hospital stay lengths. CRANE is a novel robotic platform capable of reaching into a CT scanner bore and inserting a needle in a highly efficient and accurate fashion resulting in more consistent procedures. Our innovation involves the development of a novel robotic platform incorporating AI to enable a physician to simply select target nodules and a needle entry path and then the system, with intermittent physician approval checkpoints, automatically inserts the needle into the target location with millimeter level accuracy.
Digital Health System for Cost-Effective Glaucoma Screening, Management, and Surgical Intervention Through Artificial Intelligence
Investigators: Mark Christopher, Linda Zangwill, & Sally Baxter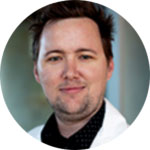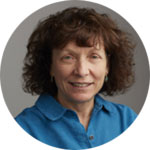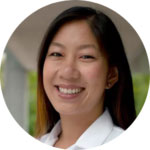 Domain: Software-Based Healthcare Tech, A.I, Digital Platforms & Diagnostics
Glaucoma is a leading cause of blindness that affects more than 3 million people in the US and results in nearly $5 billion in annual costs. Glaucoma diagnosis and management is time-consuming, labor-intensive, and costly process. We have developed and validated a digital health system that enables early glaucoma detection and provides decision support for glaucoma managements. We are working to extend these tools to identify patients in need of surgical intervention and integrate them into clinical systems and workflows.
Leveraging the Microbiome to Improve Identification of Patients that are High Risk for Persistent Opioid Use and Identify Novel Biomarkers for Important Clinical Outcomes
Investigators: Sierra Simpson, Olivier George, Rodney Gabriel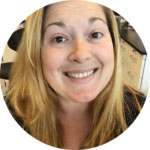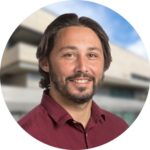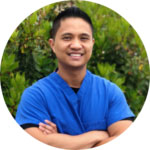 Domain: Microbiome, A.I., Digital Platforms, & Diagnostics
The opioid epidemic is a major public health crisis. There are limited treatment options and high rates of relapse. A one-size-fits-all approach to the treatment of opioid misuse is outdated. Recent discoveries have identified a connection between the gut microbiome and the brain. This connection can influence health outcomes and substance use. The microbiome is a promising diagnostic tool and potential reservoir for personalized therapeutics. BrilliantBiome aims to provide a solution to the opioid crisis by developing diagnostic tools to detect those at risk of opioid addiction and guiding clinical decision making to support better patient outcomes in the clinic.
Sodium All-Solid-State Batteries for Storage
Investigators: Erik Wu and Darren Tan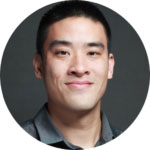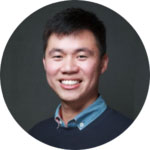 Domain: Energy, Smart Transportation, and IoT civic grid
"Our project aims to develop a low cost, safe, and long-lasting sodium-based all-solid-state battery (Na-ASSB) for stationary energy storage. Na-ASSBs address the current challenges faced by conventional lithium-ion batteries: costs, safety, and calendar life. This will be achieved through: 1) Using novel solid-state electrolytes that are electrochemically stable at higher voltages and 2) Utilizing sodium-based materials and eliminating the use of scarce materials such as cobalt and nickel.
Adoption of the Na-ASSB will reduce import reliance on rare materials, increase adoption of renewables to reduce greenhouse gas emissions, and reduce the frequency and impact of power outages."
I

f you have a new idea or invention, review the 

steps

here

. 

Interested in bringing your innovation to market? For questions contact 

aimgrant@ucsd.edu.
---
ABOUT AIM
Accelerating Innovation to Market distills inventor talent and provides mentoring, resources, funding, and access to partners as well as investors to advance ideas from UC San Diego labs through feasibility projects and validation prototypes - ultimately to scale. Our effort is to clarify potential, lower the risk of commercialization, and strengthen the UC San Diego innovation ecosystem as we strive for shared social and economic prosperity. Furthermore, by working together, we can pool the value of our respective networks to assist more teams and startups than ever before.
Equity, Diversity, and Inclusion are key parts of what makes AIM a successful program with enduring impact. AIM intentionally seeks to recruit and engage entrepreneurs and innovators from historically marginalized communities as an integral strategy to address the underrepresentation of diverse founders and the communities that technologies are destined to serve. For more information, please visit Equity, Diversity, and Inclusion in Research Affairs.